Today would have been Elder Helen M. McNeil's 90th birthday!
As we continue to honor her her legacy, we are excited to announce we are awarding 2 scholarships this year. If you know any high school senior/s that qualify please encourage them to apply here.
Also in order to enable us to continue to award more scholarships we are asking you to consider donating to the education Fund.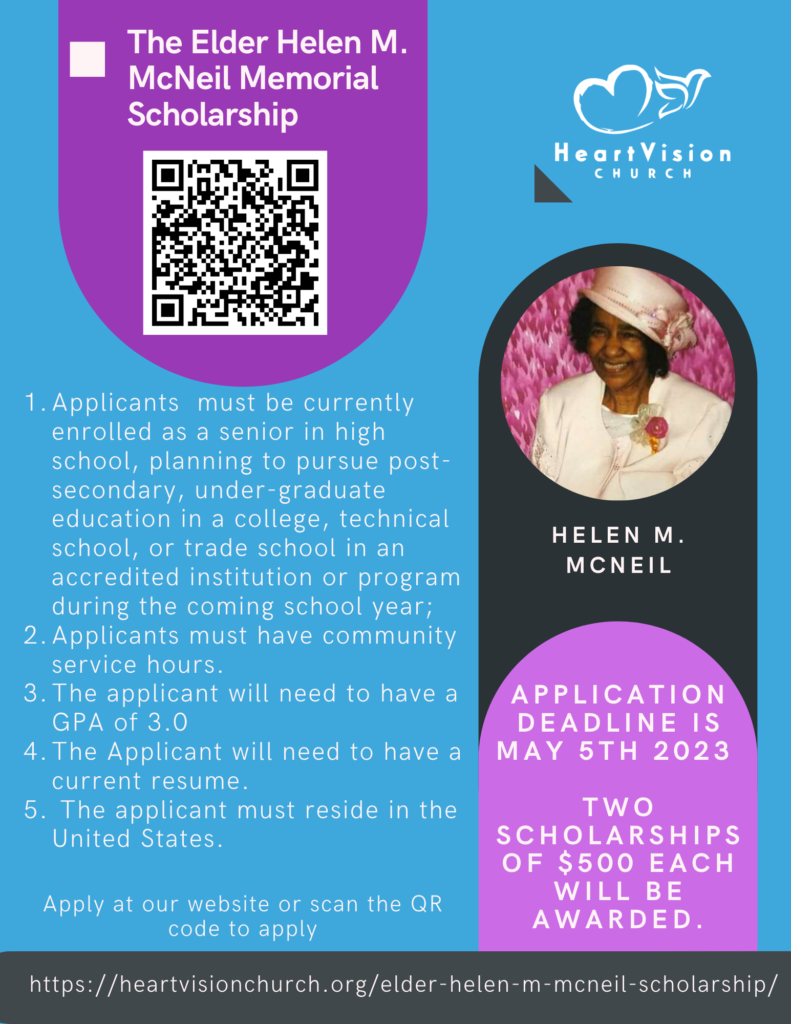 Thank you for your faithful consideration of this cause. Your support means the world to us, we couldn't do it without you.
We love you
Pastors Willie and Rochelle McIntosh
Do you need Prayer? Reach out to us at [email protected]
On Mission Every Day. Join us
Learn the Word by reading our weekly blog.
Request to join our zoom meetings at pastors@HeartVision church.org as we study through the Bible and reach the community Sunday evenings at 6pm Eastern Standard Time.
Was this message a blessing to you? Would you consider sharing it?